Our loyal podcast listeners already know by now that I've come down with an outbreak of poison ivy. As I keep noticing it's nightmare inducing bubbles appear on new places on my body, my mind has unfortunately been way too consumed by thoughts of my personal kryptonite. Partly inspired by the most recent book I read, Man's Search for Meaning by Viktor E Frankl, I am making an attempt to stay positive and think about the good that has come from my trying battle with the dreaded ivy. So here you have it. My 6 unexpected positives from getting poison ivy.
1. The Story of How I got Poison Ivy Should be a Good Tale Years from Now
This is the type of story that I feel will be most memorable when we look back upon our trip....
There we are, sitting at Lock and Dam No. 13. We've pulled the cord to signal our arrival, but we've gotten no response from the lock crew. Late afternoon has turned to evening, and we've decided we probably won't make it much further tonight once we lock through. Time passes, but still no word from the crew. Usually within a few minutes they speak to us via the microphone in a thick Midwestern accent or send a jolly fellow over to chat with us and give us an estimated wait time. As we sit patiently waiting, a storm appears to be brewing off in the distance - Thers's a storm's coming Mr. Wayne. Nothing to be too cornered about yet.... we think.
We pull the cord again. More time passes, but still no response. I'm starting to get annoyed.
Up on land, a man steps out of his old rusted pickup truck and strikes up a conversation. He's an older fellow with a big belly and a scraggly beard. There is seemingly no reason for him to be in the lock and dam employee parking lot. He certainly doesn't work there. As he tells us that it's his dream to paddle the ol' Sip, we notice that a barge is currently locking upstream. Great. We aren't getting through any time soon. Our new friend, who looks like he has never left Illinois - or his home county for that matter - starts telling us about the local campgrounds. He thinks it's a good idea for us to get off the river before that storm in the distance rips through. We politely listen, but we're set on locking through tonight and using the last rays of sunshine appearing over the horizon to find a makeshift campsite just past the lock. We really don't want to save the lock until tomorrow morning. Tough to get momentum early in the day when you have to wake up and then wait for a lock.
Our friend mentions one more time that he'd be pretty concerned about the weather. "When it storms, the water gets really choppy where you are and can push you up against the rocks." Ya, ya. We know. It's probably going to rain later. No big deal..
Lock and Dam No 13
Oh shit. All of a sudden, those last rays or sunshine are long gone. And the sky turned black like a perfect storm. We quickly thank our guardian angel for the warning we initially ignored and high tail it out of there. As we paddle upstream against the current, the wind and waves are turning ferocious and whipping us around. My brand new Budweiser hat flys off my head. Too bad. Not a chance we're going back for it in these conditions. Not even sure we could turn the canoe totally around if we wanted to. About 500 yards up, there is a makeshift harbor sheltered by the rocky dyke put in place for the lock. We are desperately racing towards it. If we don't get there soon, our only options are to continue paddling in thunder and lightning to our safe haven or bash Jean (the canoe for those new here) up against the rocks in a landing attempt.
We're paddling as hard as we can. It looks like we've got just enough time to get to the harbor, but turning the canoe in these conditions without flipping is no easy task. Austin, in the rear, drags his paddle hard on the right. I, in the front, paddle with all my might on the left. Lesser men without near perfect muscular upper bodies sculpted from years... months... ok singular month, may have come up short. But we make it to our promised land right as the thunder starts to boom through the sky. With this storm looking like it's going to be here for a while, we make the decision to set up camp where we are. As we race to set up our tents on the semi-flat, heavily overgrown ground, the light rain turns into a downpour and the wind gusts pick up (we later found out the gusts were about 45 mph).
The scramble to set our tents up inevitably was leading me through loads of the dreaded poison ivy. But I had no choice if I wanted to get these tent stakes in the ground. Once our makeshift camp was setup, I knew I should probably try to wipe some of the oil off, but it was wet, and I was getting cold, and my tent had filled with puddles. Inside my tent, I didn't want to move as I had found the best possible placement of belongings that kept the pools of water in the corner and away from my sleeping bag. Moving around to do a body cleanse seemed too risky as a wet sleeping bag would make for a miserable night. Besides, it was dark out. Maybe I had mistaken the plants and it wasn't poison ivy I was just playing in?
No luck, The plants around the tent were indeed the devil's flower. But we survived the storm and made it through the night..... Not a bad story huh?
2. Brotherly Bonding
Everything in #1 applies to Austin as well. And while the Poison Ivy Gods have traditionally been much kinder to him than me, he's currently really itchy as well. It gives us something to talk about while paddling.
3. Losing Track of Time
This whole trip, I have done my very best to not pay too much attention to what time it is. I like losing myself in the day. Get up when the sun comes up, eat lunch when the sun is at it's peak, and stop for camp when the big star gets low. It makes me feel like a real pioneer. Kind of like... Lewis + Clark. But with my watch on, I usually can't help but have a half decent idea of the time of day. Well, with poison ivy all up on my wrist, I can no longer wear my Timex. Keeping the watch in a stuff stack all day really helps with my pioneer lifestyle.
4. More Swim Spots
Poison Ivy makes you want to bathe. Got to get that dirty oil off of you. Well out here, we don't have too much shower access, but we've got a pretty big bath tub. Normally though, I've been avoiding the night time dips. The shoreline is often ankle to knee deep muck and getting that stuff off your legs before crawling into your tent just feels like work.
The desire to bathe trumps the desire to avoid muck when you've got the ivy. So lately, Austin and I have been adding evening dips to our routine. And it's been well worth it. These night time swims and camp soap scrub downs are so refreshing that I'm sure I'll continue them even after the poison ivy is gone (everyone please stop reading this for a moment and knock on the closest piece of wood for me). Until south of St. Louis of course. Everyone and their mother has warned us to stay out of the water south of St. Louis. It's filthy. And has sharks.
5. Fine Dining at Soon to be Famous, Boonie's.
When the ivy got bad, I called Dr. Pierre Dionne and asked his office to send a poison ivy prescription to the closest pharmacy - Wester Pharmacy in Muscatine, IA. Since we needed to run this important errand, Austin and I decided to make a town day out of it. I'd find me a new hat, pick up my beloved prescription, maybe grab a 6 pack of Iowa craft beers, and of course, fill our selves up on a big meal from a local establishment. When a member of a lock crew recommended we stop at Boonie's for lunch, we knew we hit the jackpot. I mean, what better name for a lunchtime pub stop while paddling the Mississippi River than "Boonie's?
Let me tell you, this place did not disappoint. Our waitress may have been the best looking girl in Iowa - "So beautiful.... like a tree" -, and the chicken wings may have been the best I have ever had. Visiting the local pubs and diners in these small river towns I'll never see again are truly some of my favorite parts of the journey.
6. Becoming a Nudist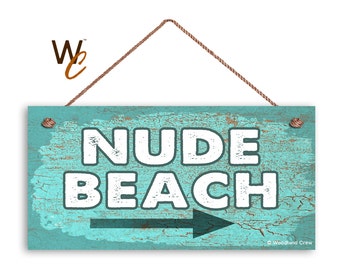 When you have poison ivy on your arm, it's more comfortable to wear a tank top. When you have it on the top of your feet, sandals are the way to go. When you have it everywhere... you guessed it. You prefer to go all natural. While I still paddle with my pants on, those evening dips have turned to skinny dips. And if I leave my tent once it's dark, I'm probably keeping myself completely aired out. I actually dreamt up this blog post while watching the sunset on a secluded river beach in Illinois, eating Blue Diamond almonds and drinking McAdams whiskey, and feeling the calming river breeze. All this occurred in the nude (Mom, sorry for the visual).
I felt connected to nature. I felt like all was right in the world. I felt so good, I almost forgot I had poison ivy.
Note about the author
Trent Fontanella is one half the Not Quite LC team. While traditionally he hasn't felt the urge to blog on this trip - he prefers to share his thoughts with his private journal - he did want to be able to claim credit for having this blog. Kind of like how Ben Afflek took half the credit for Good Will Hunting.