In a page straight out of Grantland (sorry Bill, but The Ringer just isn't as good) I'll compare two completely unrelated items. It'll be a post full of sports references (naturally), pop culture (doubtful), and a rant against Kelly Olynyk. The task today is matching the cities we've visited to their Boston Celtics equivalents. Plus, we'll even throw in a few guys who recently left the team. Even if you're not a sports fan, I implore you to stick around. Besides being entertained by my writing, perhaps you'll even pick up a few buzz words you can use the next time you get sucked into a dreaded sports conversation.
The Starting Five
(PG) Dubuque, Iowa- Counterpart: Isaiah Thomas
Much like the 'Little Guy", Dubuque was one of the smallest cities on our trip. We knew that going into our stay, which is a major reason why we had low expectations. Kind of like how IT was the last overall pick in the draft. We were anything but impressed starting out, but after we explored the area we quickly discovered it was MVP caliber. It's been our hidden gem of the trip, and we have to imagine this is how Danny Ainge feels getting a top five asset for next to nothing.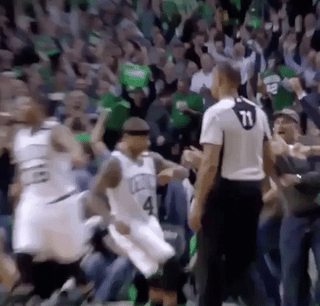 (SG) Minneapolis, Minnesota- Counterpart: Marcus Smart
Just as Marcus is now the oldest tenured Celtic, this was our first major city. Being a lottery pick, or the initial taste of civilization, can carry a lot of pressure. Minneapolis didn't initially blow us away, but neither did Marcus his first year in the league. Then our first Air BNB power couple (Josh and Amy) stepped in, and not only helped us with our mile and a half portage, but also showed us some of the finer points of the city. I liken this to Brad Stevens working one on one with his bleached hair guard. All of a sudden Minneapolis started playing bigger than itself, and proved it could hang with the big boys. Finally, just like Marcus is the team's emotional leader, this city helped set the tone for our trip.

(SF) New Orleans, Louisiana- Counterpart: Gordon Hayward
This right here is the big question mark of the adventure. Sure, we've both heard of Bourbon Street, but neither Clark or I have ever set foot in Louisiana. Much like Celtics' Nation has seen Gordon Hayward play, but can anyone guarantee he'll find that same level of success here in Boston? Sometimes when you have high hopes you're going to be disappointed. We don't think that'll be the case here, but who can say for certain?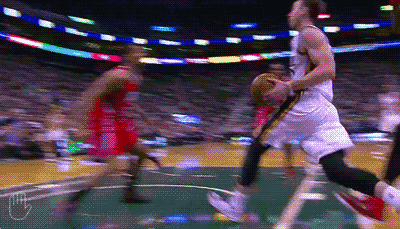 (Gordon you stud)
(PF) Hannibal, Missouri- Counterpart: Al Horford
First some background info, Hannibal is advertised as the childhood home of Mark Twain. The thing is, Twain moved around a lot so he only lived in Hannibal for about six years. Because of this many people within the town actually despise Mark Twain, and dislike being associated with the author. The other half have stuck his name on every available nook and cranny. We couldn't think of a Celtic that has divided fans more than Al Horford. Just like you might have felt lied to when you found out Hannibal wasn't exactly Twain's childhood home; if initially you were expecting Horford to grab 15 rebounds a night, you too would have walked away with a sour taste in your mouth. However, don't discount the player or the city! Much the way the analytics people love Al, we thoroughly enjoyed Hannibal.

(C) Memphis, Tennessee- Counterpart: Marcus Morris
If you've ever seen Gangland (or keep an eye on the news) you know parts of Memphis are not for the faint of heart. It's got a little bit of a bad boy reputation, and for good reason. However, if you know how to work around the bad parts you'll find a city you'll never want to leave. Do you know who's also kind of like that? Our new big man Marcus Morris of course. Yes, he may have a rough exterior, and even a few past problems. The thing is though he'll work hard for you (we hope), and you'll likely fall in love with the team's new tough guy.

The Bench
St. Cloud, Minnesota- Counterpart: Jaylen Brown
If you've ever watched Jaylen Brown play, or been to St. Cloud you can tell the potential for greatness is there. Thing is, they just haven't reached it yet. Both have an excellent foundation, and as long as things stay on the right path you shouldn't sleep on either.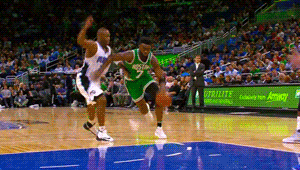 (The man gets up to get down!)

Bemidji, Minnesota- Counterpart: Gerald Green
This relatively (that's being generous) unheard of city came out of nowhere and absolutely blew us away. Now it's not a destination that could hold its own by itself, but for a quick stopover it can't be beat. Much the same as Gerald Green could come in and be a heat check guy for the Celts. You couldn't count on him to be your leading scorer every night (nor would you expect him to be), but for a quick (occasional) spark he can't be beat.

St. Paul, Minnesota- Counterpart: Jae Crowder
Minneapolis and St. Paul have been dubbed the, "Twin Cities." The thing is only one of them gets the big city love. Much the way everyone says Crowder is a steal and a huge asset at his contract, St. Paul is the cheaper alternative to its' sister city. It has many of the exact same amenities (we think) as Minneapolis for less! But that didn't stop us from paddling right by it. Kind of like how we're still waiting for a team to step up and trade for Crowder.

The Other Guys
St. Louis, Missouri- Counterpart: Kelly Olynyk
Headed into St. Louis I rediscovered the same uneasy feeling I got when the Celtics TRADED UP (errr) to grab Kelly Olynyk. I knew in my heart of hearts (and yes I know I switched from writing in the plural form to singular for Kelly) the C's had been duped. Here was an expensive 7 footer who was afraid of the paint, and didn't secure the glass. Basically, he was a guy who looked good on paper, but in reality was essentially useless (too harsh?). Having now spent one expensive weekend in St. Louis I can tell you these two are one in the same. The home of the Cardinals has some redeeming qualities (like Ball Park Village, and the Arch), but overall it's a place I'd rather avoid. Everything closes early, half the streets are unsafe, and an eight pack of beer can run you $25! St. Louis I say good riddance to you! Much the same way as Kelly is now the Heat's problem, I'd rather have someone else try and figure out St. Louis.
*Note: This post does not necessarily reflect the thoughts and views of Trent on Kelly Olynyk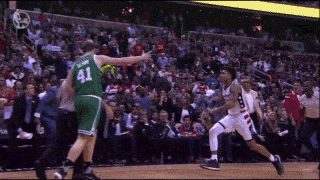 (Bye Kelly! Thanks for game 7 I guess.)

Ste. Genevieve, St. Louis- Counterpart: Jonas Jerebko
I've already written a whole article about this little French inspired town (you can go ahead and find that here), but if you need the spark notes version just think of everything you know about the Swedish forward. He's an irrational confidence guy (Ste. Genevieve will gladly tell you they're better than St. Louis, and were there first!), there are flashes to his game (Ste. Genevieve has preserved their impressive heritage), and he'll cost you a third of what other big men go for (Ste. Genny has more than one bar to get a $1 beer). Basically, people will try to tell you he's a poor man's Kelly Olynyk, but if I had my pick I'm taking Jerebko every time; much the same way I'd skip St. Louis so fast it would make your head spin in order to set up camp 60 miles south.